ITPS
Strategy, Planning and Governance

A set of products designed to help leaders run their IT organization like a business. B Sharp could help by focusing on your specific goals, that would typically be driven by an organization initiative looking to improve process, decrease risks, lower costs by having real-time control over budgets, projects, portfolios and resources.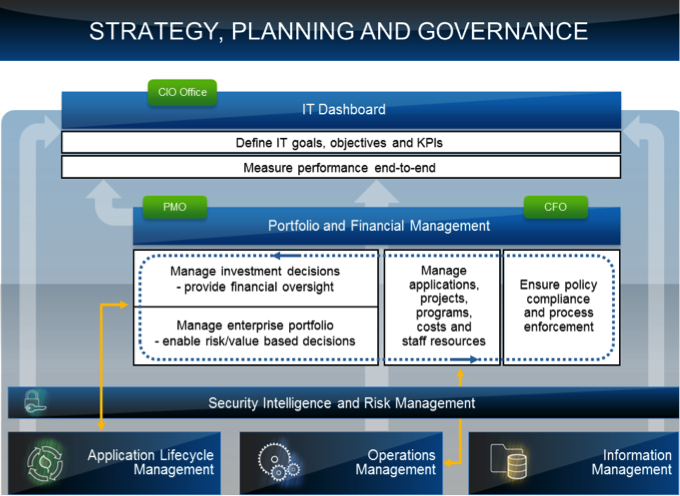 B Sharp can help you define goals, objectives and KPIs that are important for your organization, following by end-to-end performance measurement. B Sharp will use HP Software products to present the performance information through the easy to understand Dashboard interface.

The information driving goals, objectives and KPIs from planning governance perspectives would typically reside in CFO and PMO organizations that are responsible for financial and portfolio management respectively.

B Sharp will utilize proven implementation methodology and industry leading HP Software products to help your organization manage programs, projects cost and staff resources at the project and portfolio levels, while ensuring policy compliance and process enforcement.
Strategy, Planning and Governance
Security Intelligence and Risk Management
Application Lifecycle Management
IT Operations Management
Information Management
Collaboration, Orchestration and Analytics