ITPS
Operations Management

A set of products to help enterprises maximize operational efficiency using automation and performance management across global, heterogeneous and hybrid environments.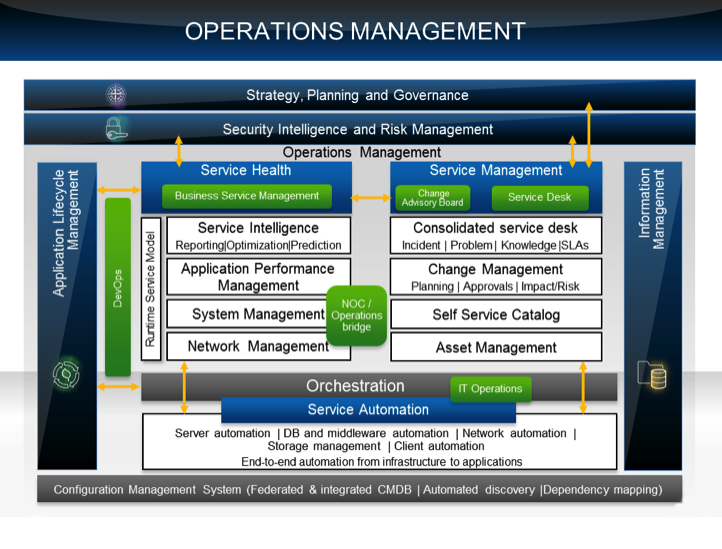 B Sharp can help you automate and measure processes and KPIs for system, network, application and services pillars of your operations enterprise through proven implementation methodology and best practices using HP Software products.

The Orchestration module will allow seamless integration of server, network, storage, cloud and application automation with continues governance through services management and measurement through Service Health.
Strategy, Planning and Governance
Security Intelligence and Risk Management
Application Lifecycle Management
IT Operations Management
Information Management
Collaboration, Orchestration and Analytics